[18th Peace Studies Forum] Towards Positive Peace and Strategic Peace: Peace Studies as an Multidisciplinary Approach
Notice Conferences
2023.06.29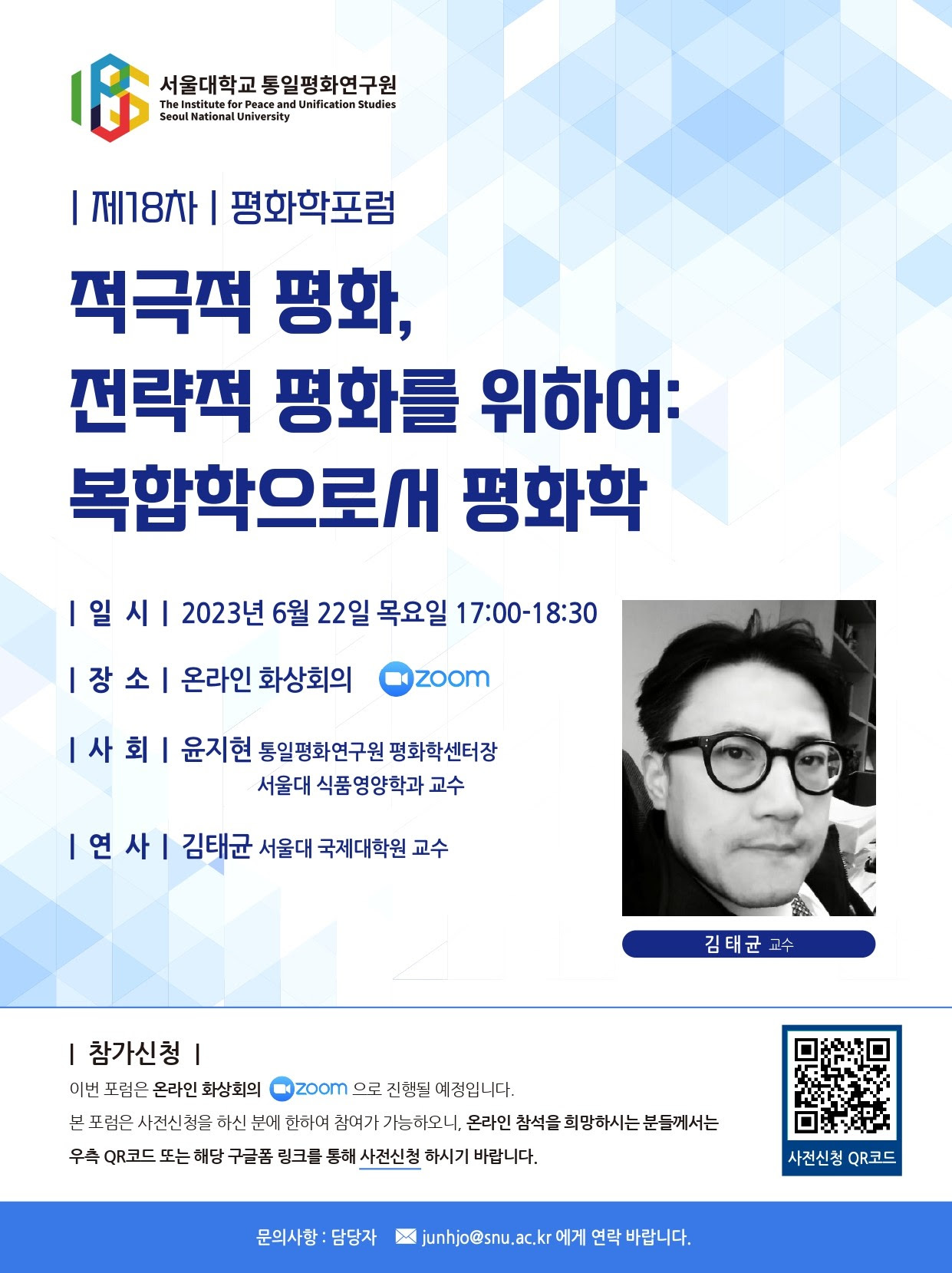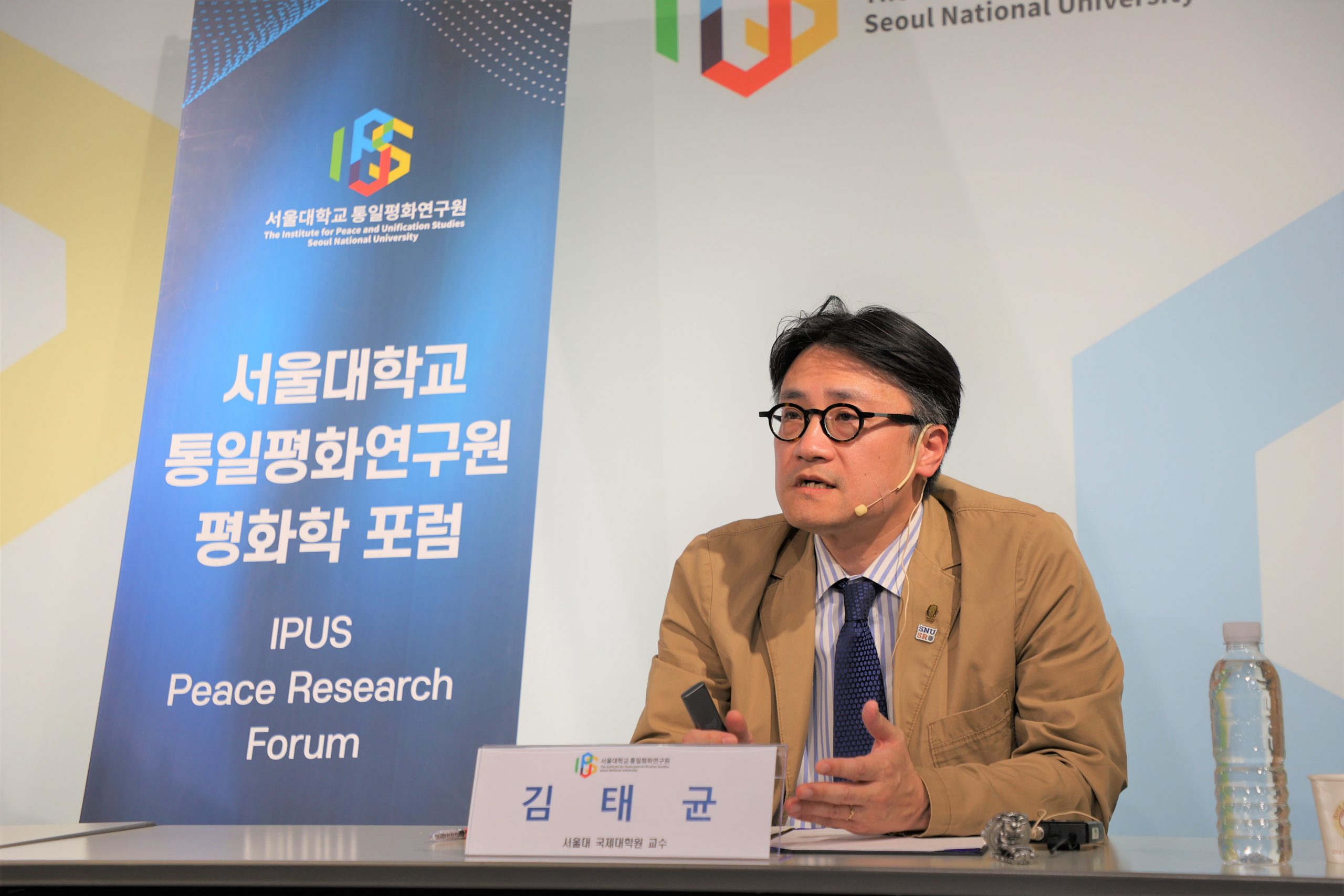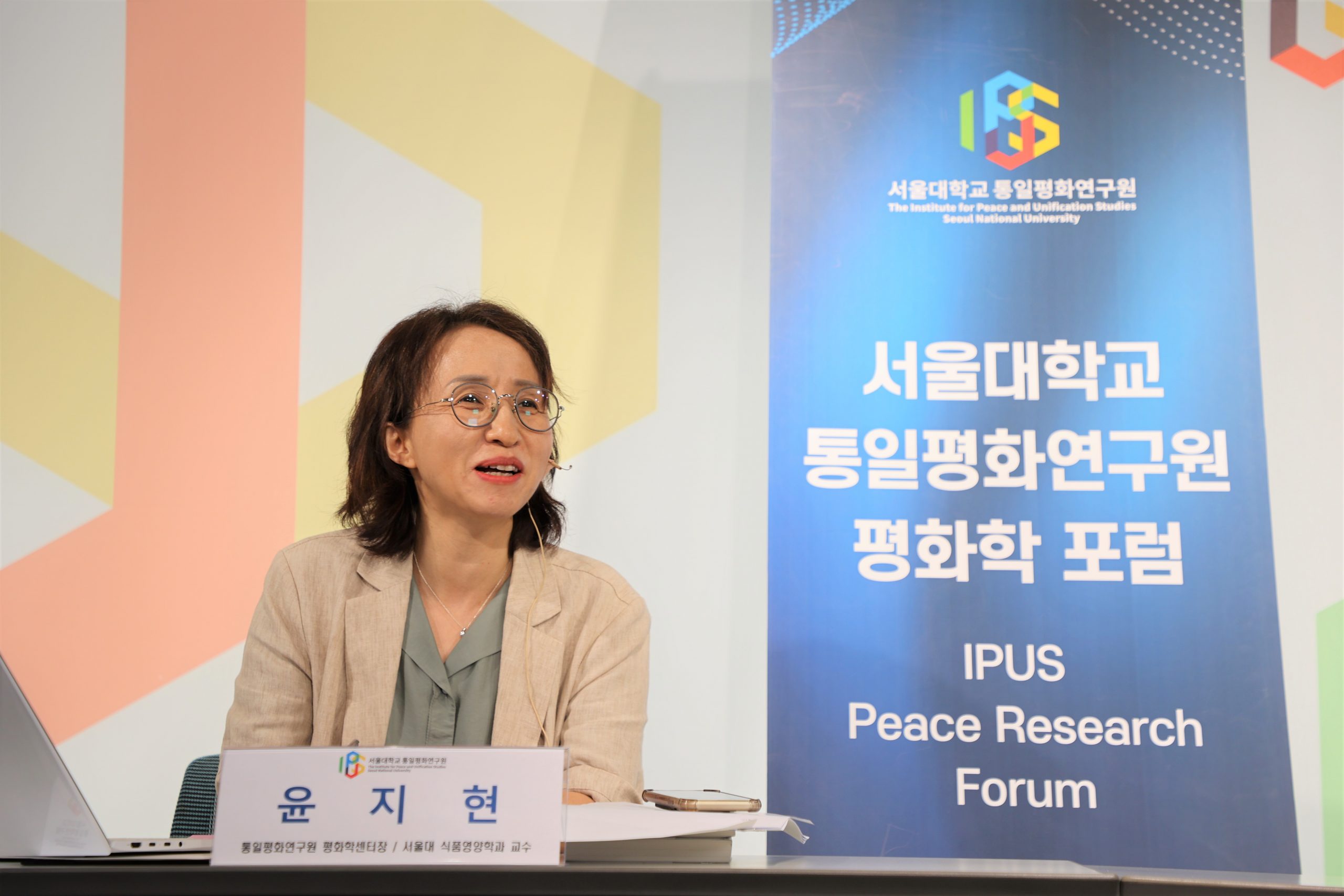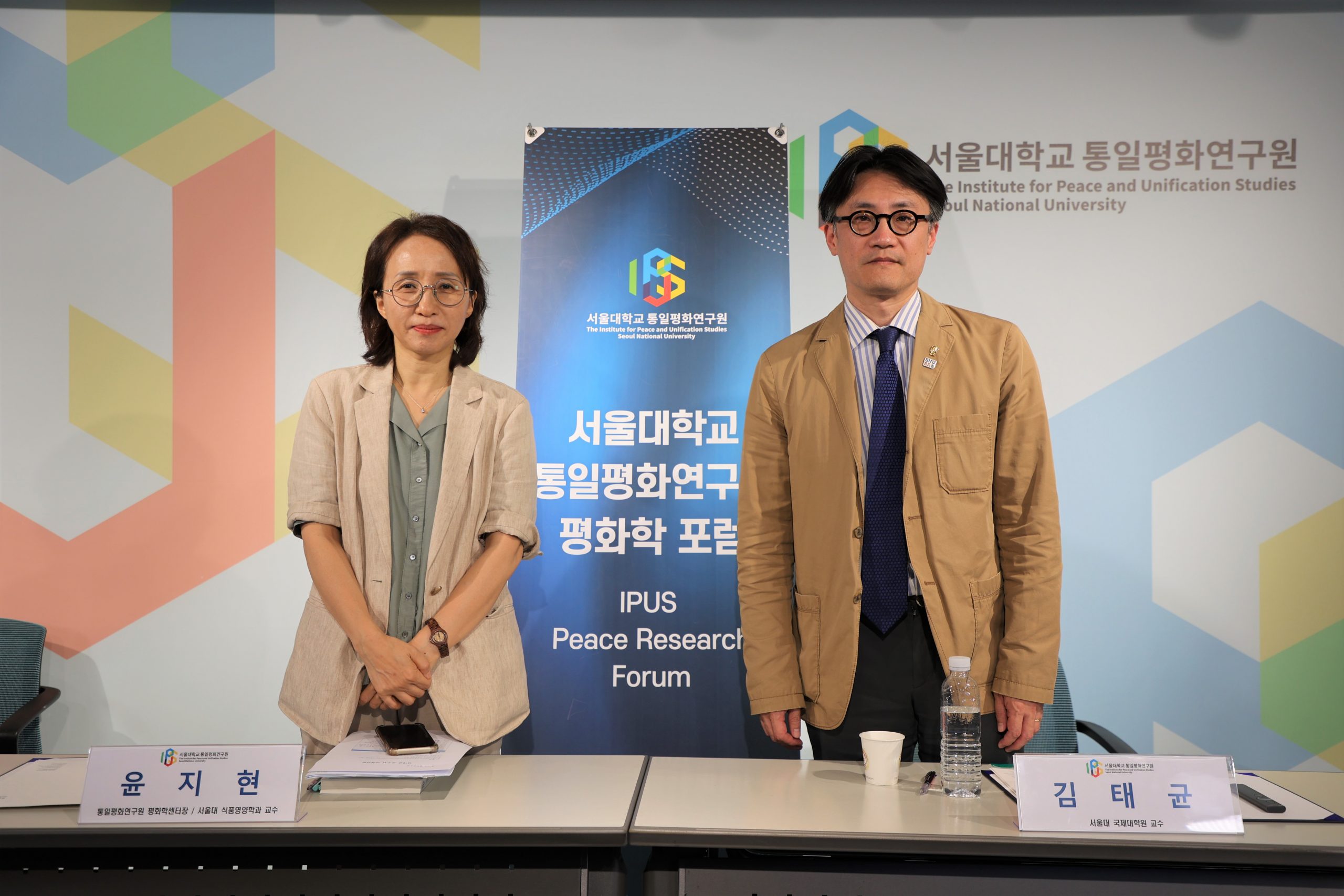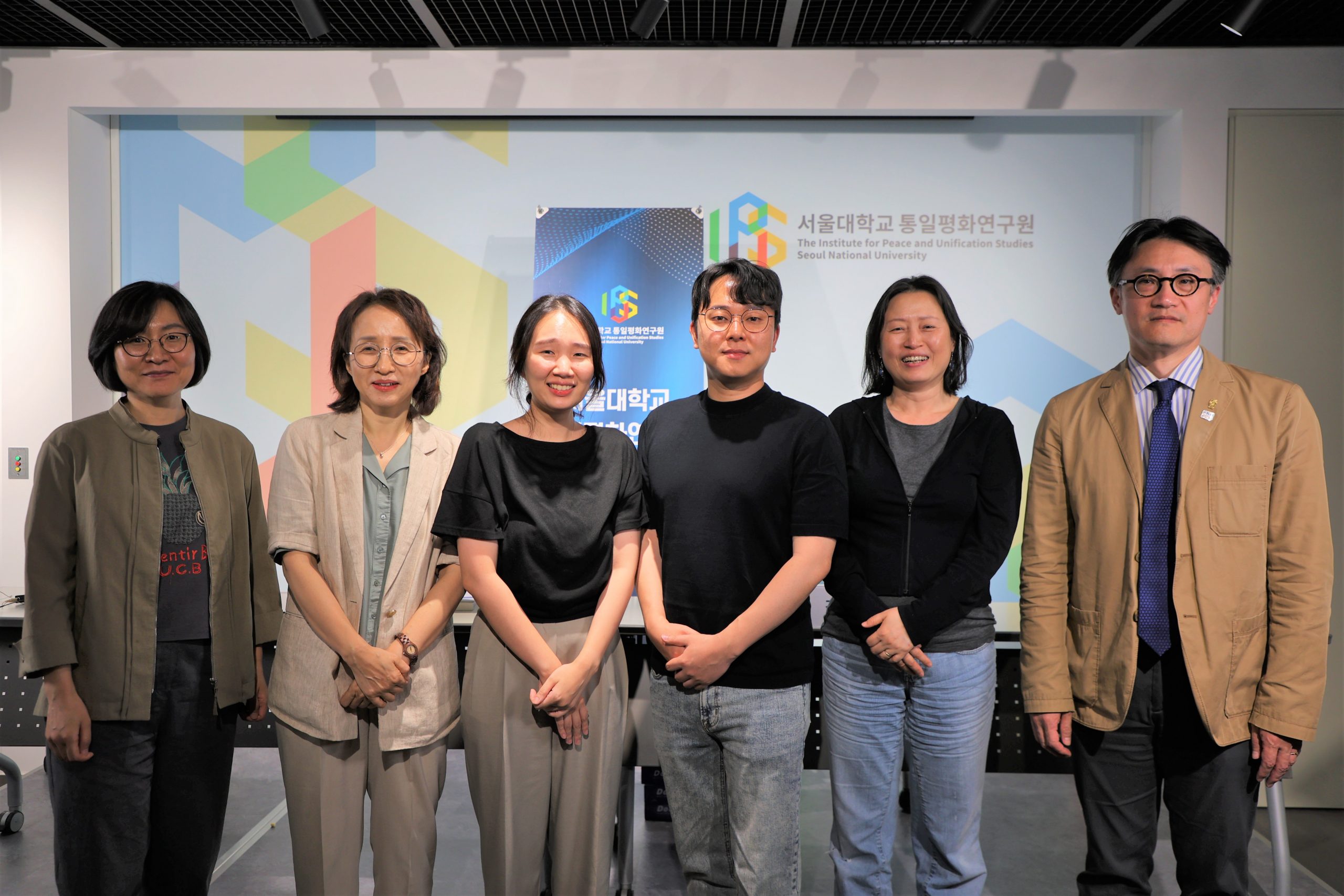 Date&Time: June 22nd (Thu) 17:00 –18:30 (KST)
Venue: Online video conference (ZOOM)
Host: Yoon, Ji-hyun (IPUS Head of Center for Peace Studies/ Professor, Dept. of Food & Nutrition Science, Seoul National University)
Speaker: Kim, Tae-kyoon (Professor, Graduate School of International Studies, Seoul National University)
Topic: Towards Positive Peace and Strategic Peace: Peace Studies as a Multidisciplinary Approach
The Institute for Unification and Peace Studies at Seoul National University(IPUS at SNU) held the 18th Peace Studies Forum on Thursday, June 22, 2023, with Kim, Tae-kyoon, Professor of GSIS at Seoul National University, as the guest speaker. In this forum, Yoon, Ji-hyun, IPUS Head of Center for Peace Studies and Professor of the Department of Food & Nutrition Science at Seoul National University, served as the host and delivered the opening remarks.
Professor Kim Tae-kyoon emphasized that "Peace studies have a complex and holistic nature" while posing several questions to define the identity of peace studies. He further classified the lineage of peace studies into three approaches: state-centric approach, human-centric approach, and structural critique approach. He explained that "during the Cold War era, each approach was established with democratic peace theory, positive peace, and social transformation theory, respectively, and after the end of the Cold War, peace studies underwent a phenomenon of complexity with concepts such as the Responsibility to Protect (R2P), climate change response, and Sustainable Development Goals (SDGs)."
Furthermore, Professor Kim Tae-Kyoon introduced various categories within peace studies, stating that the concept that encompasses all of them is "sustaining peace," established by the United Nations in 2016. He explained that "if the concept of peacebuilding in the 1990s was perceived as applying to the post-conflict phase, then after the 2000s, the concept of peacebuilding expanded into a comprehensive concept that encompasses all stages." He emphasized the significance of this expansion by stating that it aligns with the Sustainable Development Goals (SDGs) established in 2015. Professor Kim Tae-gyun also introduced the mainstream discourses in peace studies, including Johan Galtung's concepts of positive peace and negative peace, the Nordic-centric discourse of Quality Peace, Transitional Justice encompassing reconciliation, forgiveness, and integration, and the newly proposed discourse of Strategic Peace with a focus on the United States.
Additionally, Professor Kim Tae-kyoon described peace studies as an interdisciplinary field that integrates peace, human security, and development. He explained that "since the 2010s, there have been active efforts within the United Nations to integrate peace and development, and in May 2016, at the World Humanitarian Summit, the nexus of humanitarian-development-peace started to be emphasized." He further stated that "as an extension of these efforts, in February 2019, the OECD DAC adopted recommendations on the HDP Nexus, providing a comprehensive framework for implementing coordinated activities of humanitarian assistance, development, and peace in conflict and fragile situations." Moreover, he emphasized the need to find intersections between the peacebuilding process and international development process, uncover relevant issues, and seek appropriate responses, stating that "various policies of international development can be applied according to different stages of peacebuilding."
Lastly, Professor Kim Tae-kyoon highlighted the role of peace studies as a multidisciplinary field in promoting peace on the Korean Peninsula. He stated that "to advance peace on the Korean Peninsula, we need to transcend the blind nationalistic particularity of North Korea and strategically integrate universality and particularity between two koreas through the concept of Korean Peninsula Peace Studies. This requires active engagement in peace research and effective communication with the international community." Specifically, he suggested that "for the implementation of SDGs in North Korea, Korea should strategize its approach by considering the intersection between North Korea's particularity and the universality of SDGs, moving away from the conventional approaches of humanitarian aid and development cooperation, and focusing on the peace-development nexus."